U.S. Dept. of Defense Improves Patient
Self-Management
92% of patients say SmarteXp® helps them take better care of themselves.
The Defense Health Agency hired Deloitte Consulting to independently assess the impact of UbiCare's SmarteXp® patient engagement solution on expectant and new military families. UbiCare has since seen an increase in patient satisfaction and confidence using the same survey instrument.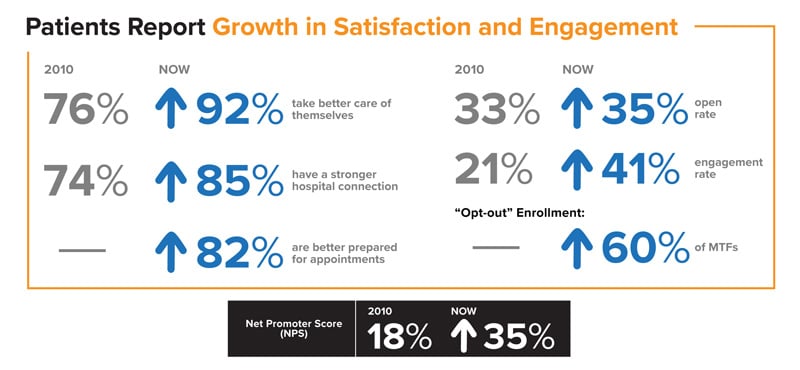 Sources: Results of 2010 Deloitte Consulting and Zogby International Evaluation of Expectant and New Military Families compared to 2018 data from similar instrument. There are currently 65,000 active patients, 211,000 total subscribers.
Download the Deloitte report now.
By completing this form you expressly agree to receive occasional communications from UbiCare.
Patients say:
"These emails have been a lifeline of information and connection. Just when my son starts a new phase, I can read and learn what to do, almost like clockwork. I don't know how they get to the most relevant concern, but they do and it's amazing!" 

"I love the emails, makes me feel more confident about how I'm taking care of my child and it also talks about how a child at my child's age should be acting ..."