Webinar: Digital Engagement to Improve TJR Care and Lower Cost
HealthEast's Orthopedics team cut day-of-surgery cancellations by more than half in six months.
HealthEast, part of the Fairview Health Services family, is seeing better outcomes and lower cost of care by engaging patients digitally throughout their Total Joint Replacement journey.
Watch the webinar to hear how HealthEast:
Cut Day of Surgery Cancellations by >50%

Reduced Discharge to SNFs by 45%

Reduced ED Visits by 25%

Achieved significant reductions in length of stay and readmissions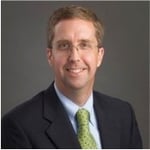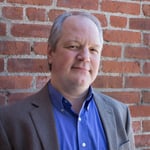 This webinar is led by Todd Smith, M.D., Family Physician and former CMIO at HealthEast, and Bill Lindsay, Executive VP of Product at UbiCare. They share the results of a study and how the system uses automated engagement and education technology to connect to patients earlier in the care episode and lower care costs.
Fill out the form to watch.
By completing this form you expressly agree to receive occasional communications from UbiCare.