A Digital Strategy for Succeeding in Care, Cost & Quality
How does digital patient engagement factor into your value-based care initiatives?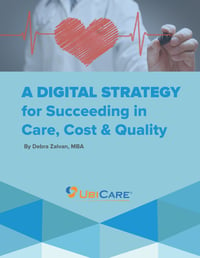 Using digital health technology to engage patients throughout the care episode lets you provide a better patient experience, improve population health outcomes and lower care costs.
In this white paper, you'll learn:
how the trend toward digitization is impacting healthcare



how different types of digital content

create relevancy, accessibility and humanized patient-centered care


how hospitals are using technology to connect with patients and impact their self-care management and decision-making abilities – as well as the hospitals' bottom line.
Download your white paper now.
By completing this form you expressly agree to receive occasional communications from UbiCare.