HealthEast Improves the Top Measures of Post-Surgical Outcomes for Total Joint Replacement
HealthEast, a mid-size hospital system in Minnesota, impacted key clinical metrics of patient outcomes and experience using patient engagement technology that educates patients starting in the pre-op period and continuing throughout the full episode of care.
In doing so, the health system proved the ability of digital connections outside the hospital to engage patients in their care and impact post-surgical outcomes.
Key findings include: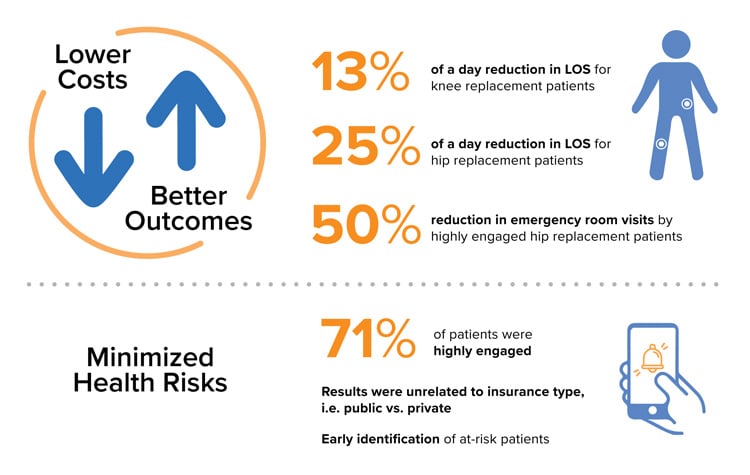 Source: HealthEast Care System, a part of Fairview Health Services, Patient Engagement study of 2,027 joint replacement patients, Jan. 2017– Jun. 2018.